Officers, press meet to discuss ways for better communication
Updated: Jul. 20, 2017 at 6:12 PM CDT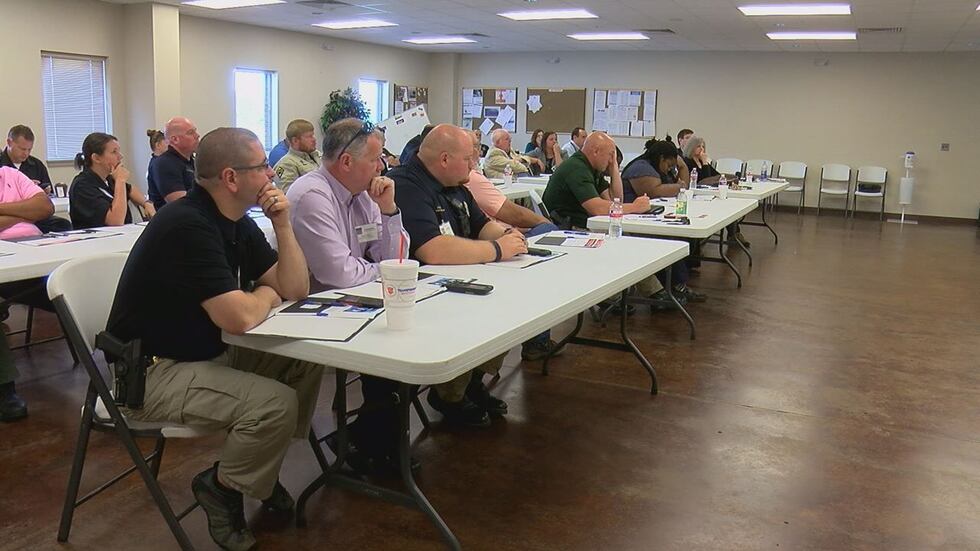 JONESBORO, AR (KAIT) - Public information officers from all over the state traveled to Jonesboro on Thursday.
The Jonesboro Police Department and Federal Bureau of Investigation hosted a conference for those responsible for getting information to the public.
Lt. Brad Snyder of the Paragould Police Department said he found the information useful.
"We've seen some outstanding presentations this morning," Snyder said. "Talking about social media, contacting the media and having that relationship with the media as far as giving information and communicating back and forth about incidents or activities."
The public information officer for Black River Technical College, Karen Liebhaber, said she found speaking to people in other parts of the state fascinating.
"It's really fantastic," Liebhaber said. "Because it's great to meet all the different people that are doing the same thing around the state. And there's a lot of really good information from people that have a wide variety of experiences and audiences that are a lot different than what our audience is. And different problems that they have to encounter, that's a lot of help as far as helping us understand how to work with the media and pass on our information as clearly as possible."
"Being able to network with other public information officers is important," Snyder said. "We all do the same thing, but we may end up seeing different challenges. Seeing different things, we can learn from one another."
Lt. Snyder said working with the media can be a valuable tool.
"I think when dealing with the media," Snyder said. "There's that misconception that we're on one side and the media is on the other. We actually want to educate the public and we want to communicate with the public. And the media and law enforcement can work together to accomplish those goals and the media can be very helpful and cooperative in that effort."
Snyder said those agencies who don't have a public information officer representative should look into getting one.
"For departments that are not set up for this type of thing," Snyder said. "A public information officer, for them to look at doing such and be able to have somebody communicate with the media in their communities to work together to get the information out there that needs to be gotten out. For safety concerns and like that."
Around 40 people from all over the state of Arkansas attended the meeting.
Copyright 2017 KAIT. All rights reserved.
Watch Region 8 News On Demand: On your Desktop | On your Mobile device
Region 8 News App - Install or update on your: iPhone | Android