Arkansas State University convention center coming soon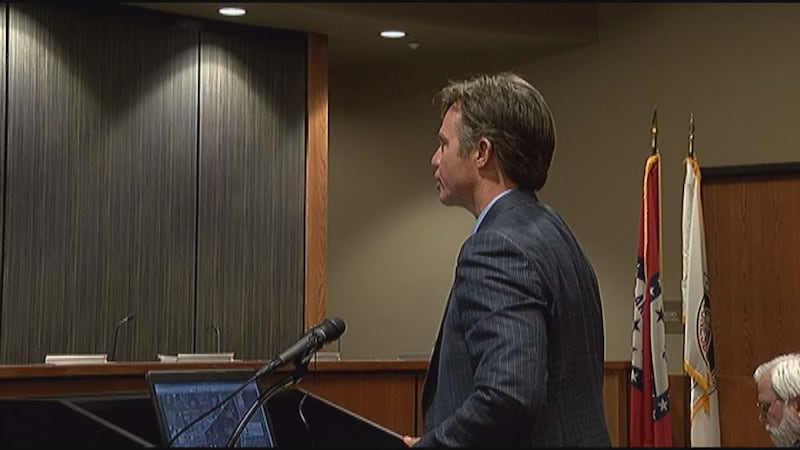 Published: Nov. 18, 2017 at 1:07 AM CST
|
Updated: Nov. 18, 2017 at 7:43 AM CST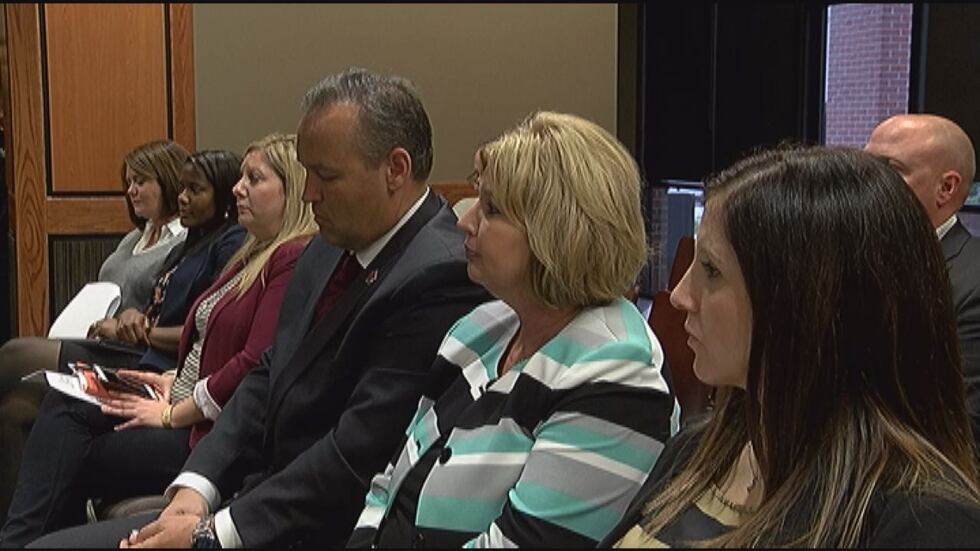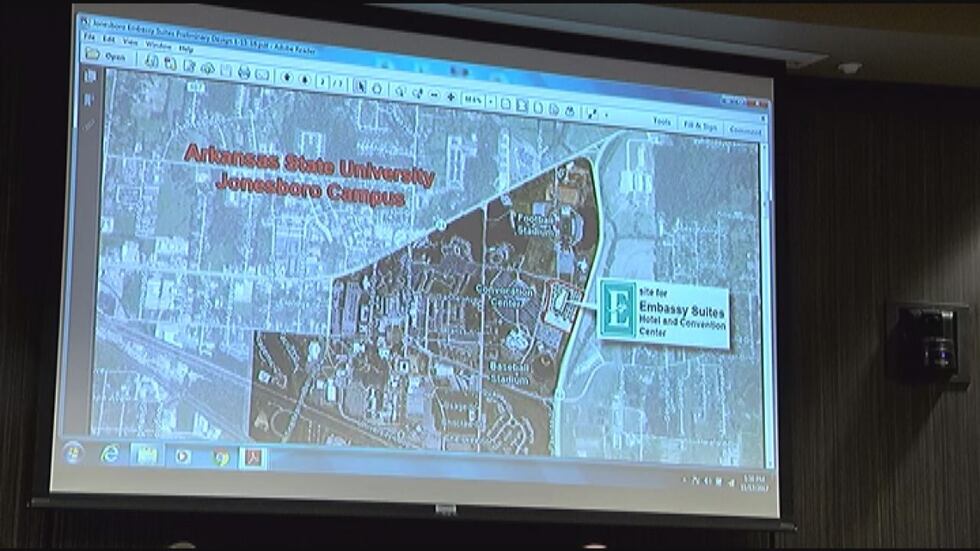 JONESBORO, AR (KAIT) - After presenting a request to get their Embassy Suites by Hilton Hotel and convention center up and running, the O'Reilly group received the green light from the Jonesboro Advertising and Promotions Commission. However, not without certain stipulations in that request.
Tim O'Reilly, the CEO of O'Reilly Hospitality Management, spent nearly two hours presenting the benefits of having the convention center and hotel on the campus of Arkansas State University.
The $59 million project will feature 203 rooms, a 40,000-square foot convention center, and a Houlihan's restaurant.
The O'Reilly group has included the increased construction costs in their request.
That request is for the A&P Commission to give the O'Reilly group a ten-year rebate on the normal 3% tax the city usually has for all hotel stays in Jonesboro.
The commission approved that request but added a couple of requirements.
The rebate cannot surpass $2.5 million dollars and the group must start construction within 90 days.
The deadline was included after the commission previously granted the Keller group thousands of dollars to begin their convention center on I-555. It was a project that never materialized and the commission later had to ask for that money back.
O'Reilly told Region 8 News that will not be the case for their project.
"I am just really thankful for the city of Jonesboro, the mayor, commissioners and everyone who have supported this project," said O'Reilly. "All of Jonesboro has been great partners through this project. It is a lot of twists and turns but we are happy to finally get to a point where we can start construction."
Arkansas State University's Chancellor Kelly Damphousse was also in attendance, stating the university is fully committed to seeing this project come to fruition.
He said this hotel and convention center will serve as a great educational and training tool for their students.
"The service industry is expanding statewide and across the country," said Damphousse. "This will add to our hospitality program and will be a major recruitment tool."
Damphousse added the facility will put students on the leading edge of the hotel business.
"We are trying to create an opportunity to learn about the world around them by actually engaging in the world around them," said Damphousse. "Having this convention center on our property allows our students to learn about the hotel management and hospitality management industry and get some real-world experience."
Damphousse also says as the group begins construction, the engineering students will have a chance to make site visits to learn how things will be built.

The O'Reilly group plans to have the hotel and convention center open and operational by 2019.
Construction is expected to take 19 months.
Copyright 2017 KAIT. All rights reserved.
Watch Region 8 News On Demand: On your Desktop | On your Mobile device
Region 8 News App - Install or update on your: iPhone | Android