College switches to solar power to save money
Updated: Mar. 14, 2018 at 6:00 PM CDT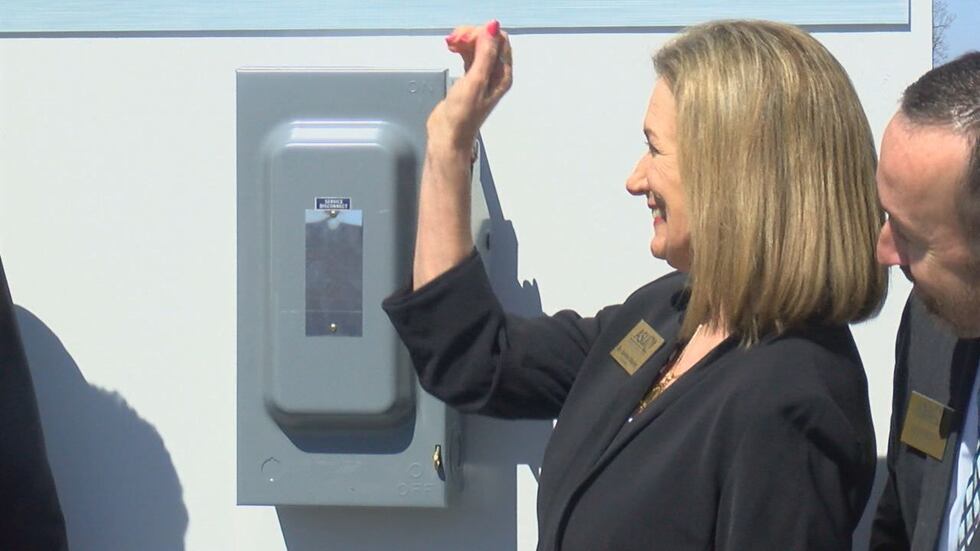 NEWPORT, AR (KAIT) - Arkansas State University-Newport made a big switch Wednesday afternoon to solar power on their main campus.
University officials said the change is all about being efficient so that the college can pass on savings to students and be good stewards of taxpayer dollars.
Chancellor Dr. Sandra Massey said during the presentation that the larger solar array on campus is the only one of its kind at an Arkansas community college.
It has more than 2,100 solar panels, which will create 50% of the energy consumed by the Newport campus each year.
Dr. Massey said that translates to a savings of $90,000 annually.
"Over the life of this, it actually has the potential after we pay for the system to generate about $2.5 million," Vice Chancellor for Finance and Administration Adam Adair said. "So you're talking about a substantial impact that will last 30 plus years in the future."
Adair said the college is always striving to be more efficient so they don't have to pass rising costs onto students.
"It all comes down to student tuition and fees," Adair said. "We want our students to have open pathways to achieve their goals and the least expensive that we can offer an education to our students, the better they're going to be and they can put back into our community. Community colleges are all about communities."
Dr. Massey also said it provides an educational opportunity for their students as it can be used as a lab for solar renewable maintenance.
Copyright 2018 KAIT. All rights reserved.