"Join Scouting Night" features big changes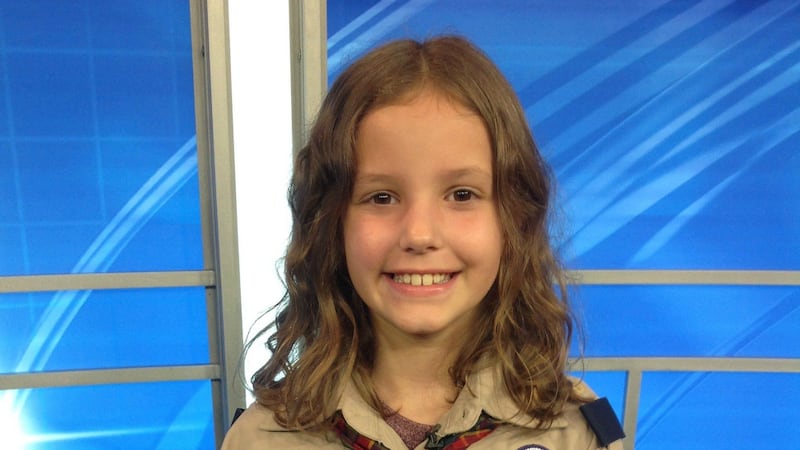 Published: Aug. 22, 2018 at 7:39 PM CDT
|
Updated: Aug. 22, 2018 at 8:53 PM CDT
JONESBORO, AR (KAIT) - Diem Warrenfells is just 10 years old.
But, she has already made history.
Warrenfells was among the first to join the Quapaw Area Council BSA. She had an older sibling involved in the program. Her brother is a Life Scout working on his Eagle project.
On May 2, 2018, Boy Scouts of America (BSA) made history by unveiling the new "Scout Me In" program inviting girls and boys to join the iconic Cub Scout program.
Diem, now a Webelo, was already part of the program when the big announcement came. She had already been camping.
"I joined scouting in January," Diem said. "Whenever you go camping, don't touch anything if you don't know what it is."
Scout leader Joey Sawyer said that "Join Scouting Night" offers the perfect opportunity for girls and, children as young as Kindergarten age, a chance to join.
"'Join Scouting Night'" is the perfect opportunity for any boy and girl now to come join the scouting program," Sawyer said. "We'd like to sit down with the parents and get them signed up."
Anyone wanting to get more information about Scouting can go to their child's elementary school on Thursday, August 23 at 6:30 p.m. to get signed up.
"You 'll have a scouting representative at each school area instructing you as to what group they will be joining," Sawyer said. "It used to be just first grade and up. Now it's Kindergarten and up. It's Scouting BSA."
To find out more information on Scouting, call the Quapaw Area Council at 501-664-4780 or visit the group's website.
Copyright 2018 KAIT. All rights reserved.