Area school first in the state to implement solar energy
Updated: Aug. 24, 2018 at 7:17 PM CDT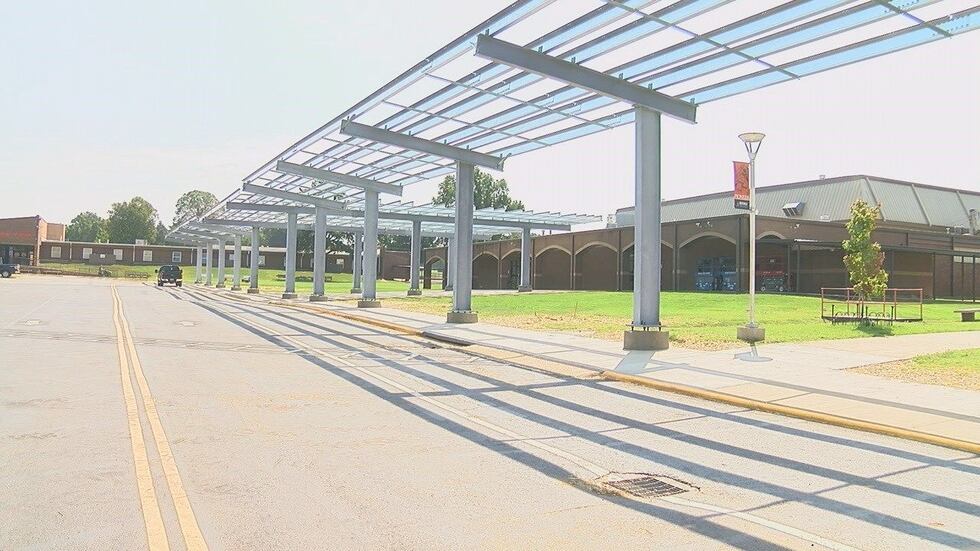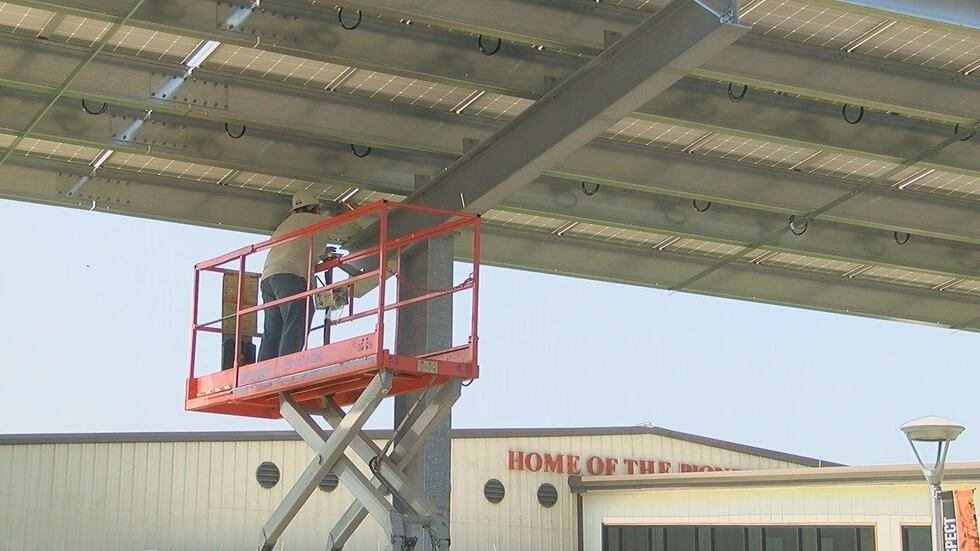 BATESVILLE, AR (KAIT) - An area school is taking the initiative in the "go green" movement, and switching over to solar energy.
Batesville School District is the only school in the state to implement solar energy on their campus.
It's part of a partnership with Entegrity, and they're installing over 2,000 solar modules. Entegrity provided Batesville schools with a $7 million grant to start the solar energy project.
More than 1,400 of the panels will be installed in some acreage near the school and will have the ability to track the sun, utilizing the most of the potential energy.
Over 760 of those panels are being installed in the school's canopies, showcasing the school's go green initiative.
Megan Graddy, the communications coordinator for Batesville School District, said that they wanted the solar panels to be seen in the canopies in hopes of sparking creativity on campus.
"Whenever people pull in [to the school] we just want them to know that we are utilizing the solar panels," said Graddy. "Not only for coverage and shelter, but its also going to inspire people for innovation and that's what we're so excited for."
The school is hoping that these solar panels will inspire not only the students but the community as well.
"We want to inspire our students to go green, that's one of our biggest initiatives, and then just to continue to think about how we can collaborate and change innovation within our school district," Graddy said.
The goal is to have no electrical bills in the next 20 years, officials said.
"We're going to be able to take that money that we've saved within our district, and put that towards our teacher's salaries, which is what we're so excited about," said Graddy.
Graddy said that they will start seeing a change within the next five years, thanks to the project.
School officials say that they hope other schools will also utilize the solar panel field as a way to teach about solar energy.
"We're going to allow people to come and use it as a teaching tool for school field trips, to come and learn about solar panels and the way that effective energy is going to be lowering the bills," said Graddy.
The school expects to have all of the solar panels installed by the end of the year and will start the process of switching to solar energy as soon as possible.
Copyright 2018 KAIT. All rights reserved.